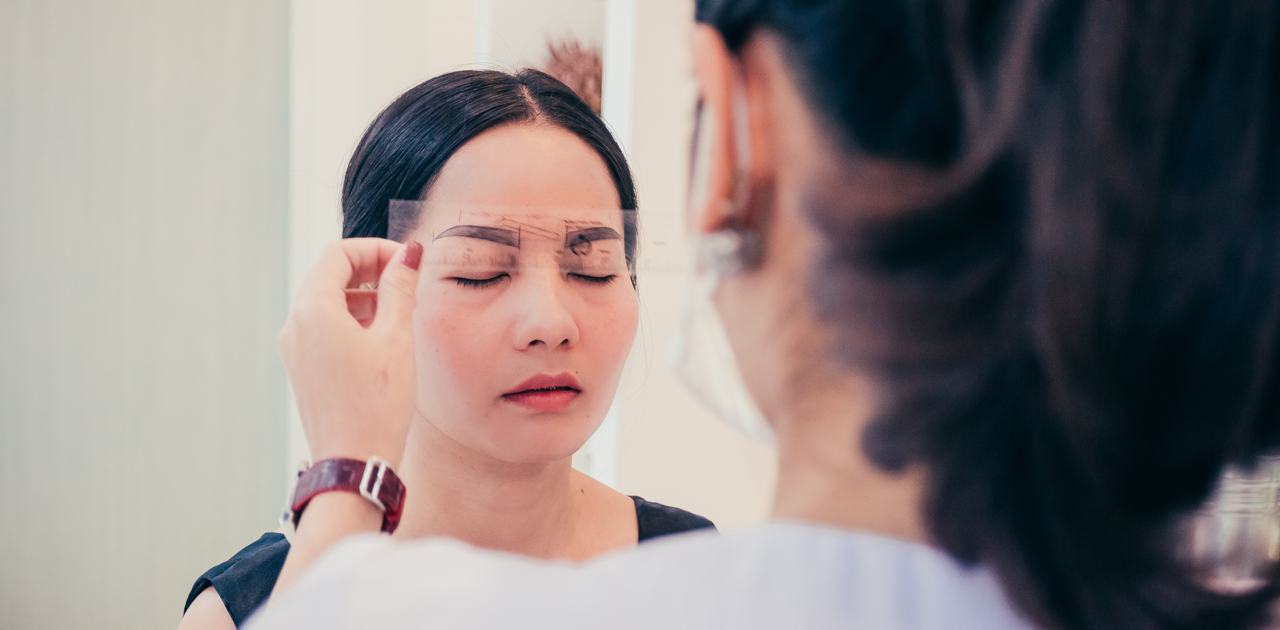 Why choosing MonaNisa Beauty?
Our designs are unique and made to match your personality.
We carefully select multiple colors, blend them and apply the pigments into the skin to perfectly match each customer.
Before any procedure, we run a health screening to ensure the highest level of safety.
We put a particular emphasis on sterile techniques acquired from our nursing background.
Our knowledge of the skin anatomy allows us to have a more accurate tattoo technique.
We use a range of anesthesia products to manage the pain before and during the procedure.
All our equipment is carefully cleaned with 99% alcohol. We are also the very first permanent make-up shop in Thailand to use an autoclave to sterilize our equipment before and after the procedure.
The quality of our needles meet the standards of medical procedures.
Our parlour is a clean, friendly and comfortable environment.
The colors used for our beauty tattoos are pigments manufactured in the USA, sterilized and purified, MRI safe, approved by the FDA and certified by the EU for cosmetic use.
Our permanent make-up master Nisa is both a registered nurse and graduate from the Eyebrows Studio Academy, endorsed by the Asian Development center of 3D permanent eyebrows make-up.
We received the title of "The Best Specialist" from the Eyebrows Studio Academy in Bangkok
We obtained the certificate of "Advance Correction and Removal" from BioTouch, USA and were offered to join Biotouch Thailand Beauty Institute as a teacher assistant.
We were among the first 12 make-up artists in South-East Asia to have obtained the certificate of Paramedical Training course, delivered by the instructor Melissa from Biotouch, USA.
We gained exclusive experience by assisting the instructor Beatriz from Biotouch, USA for her specialized class of Correction and Removal.
We attended the PMU forum organized by Nouveau Contour Thailand during which the instructor Master Yoris demonstrated the first showcase of Hybrid Micropigmentation in the world.
We attended the World Permanent Make-up Conference in 2015 in Amsterdam to learn the best techniques and share knowledge with other permanent make-up artists from Italy, Romania, China, Iceland, South Africa, Russia, Lithuania, Canada...
We obtained the certificate of Fashion Powder Brows class, delivered by a Danish permanent make-up artist during the World Permanent Make-up Conference.
We have at our disposal the Intelligent HD digital machine, one of the most advanced machines for micropigmentation and are fully trained to use it.
We learned special techniques from Thai instructor Prin who developed innovative ways to correct eyebrows and make the hair strokes crispier.
We advise you to read information on our website and do some research before making a decision on a procedure.
Meet our team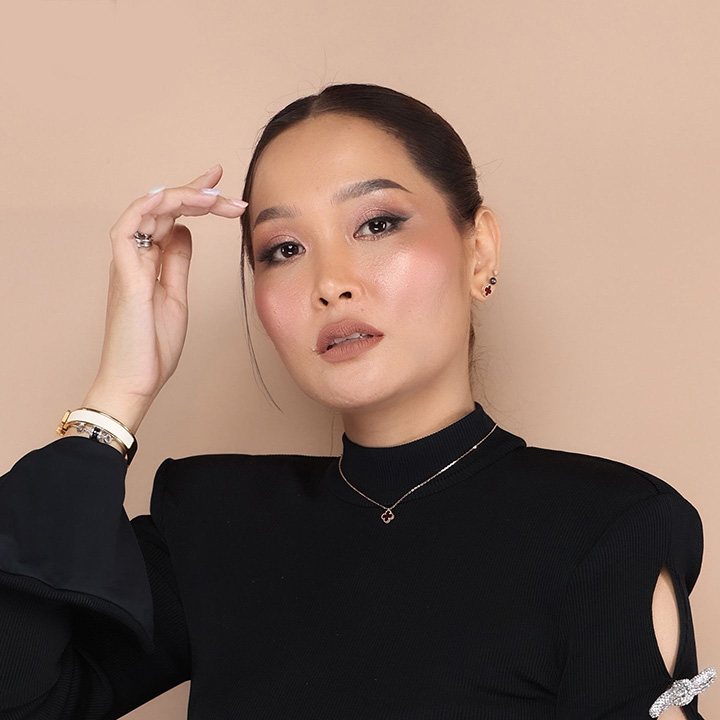 Nisa, Registered Nurse, Master Permanent make-up artist
I used to work as a registered nurse in one of the international hospitals in Bangkok, before joining the United Nations as a consultant.
I graduated as the best specialist from the eyebrows studio academy in Thailand.
Since then, I have studied the best tattoo techniques and followed the latest trends to offer you a design that will provide the most natural enhancement to your face.
In addition to permanent make-up skills, I have also become a certified professional technician in scalp micropigmentation.
I am dedicated and passionate about my work and look forward to helping you feel great and look amazing with our beauty treatments.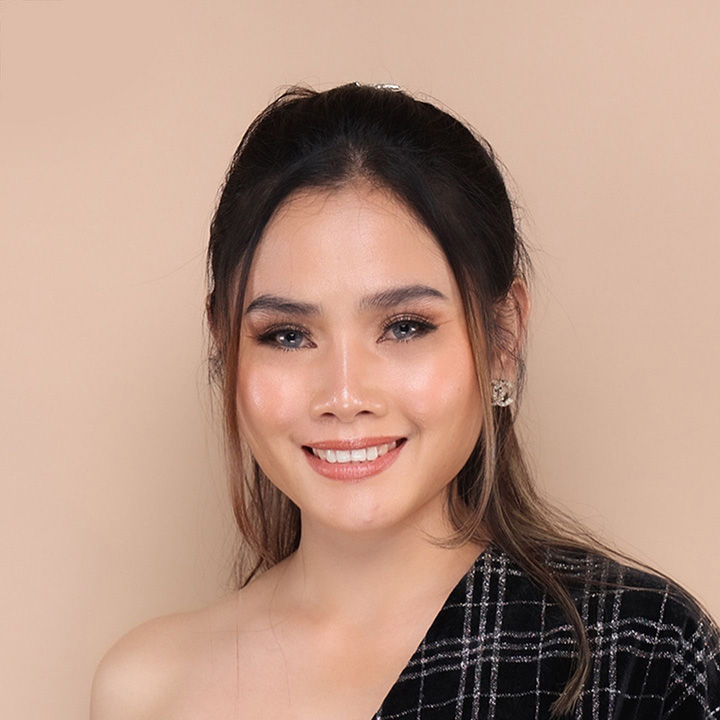 Outama Thammalangsy (Saa), Senior Permanent make-up artist
Saa used to be a facial massage therapist before joining MonaNisa Beauty in early 2017. Master Nisa personally trained her on eyebrow tattoo, eyebrow removal, eyelash extensions, lash lifting and lash enhancement. She received additional trainings in hygiene, microblading, microshading and lip color techniques from other institutes.
Nisa's certificates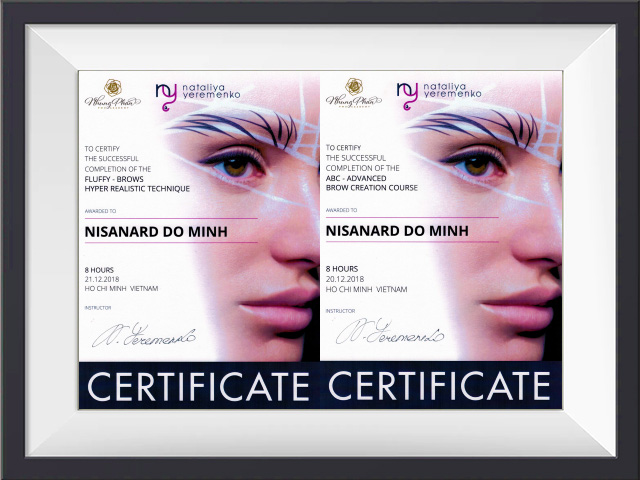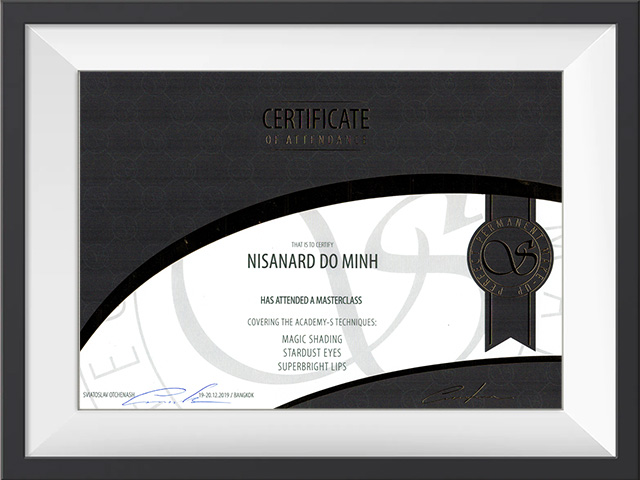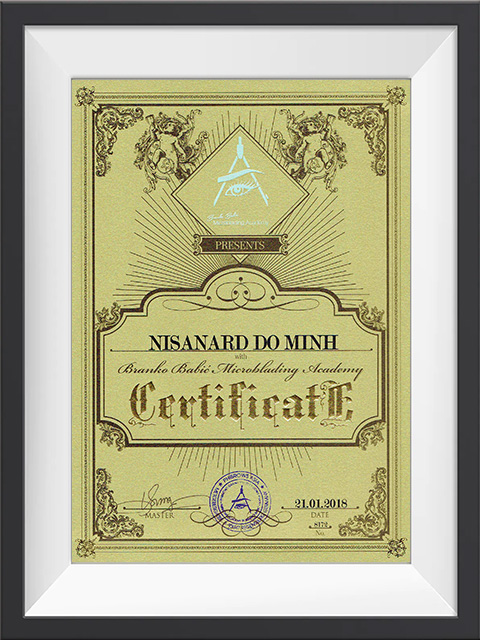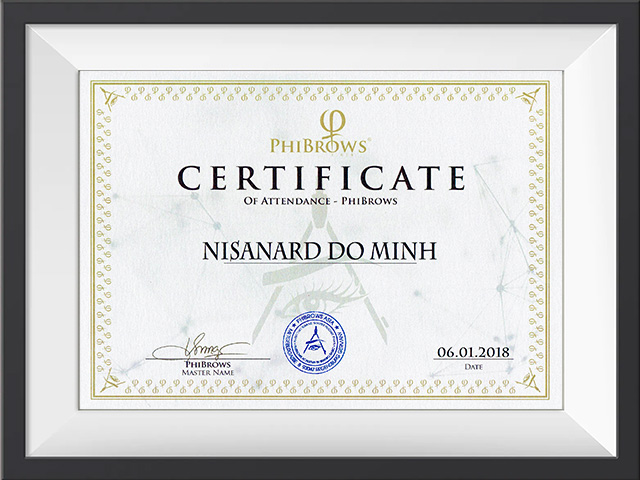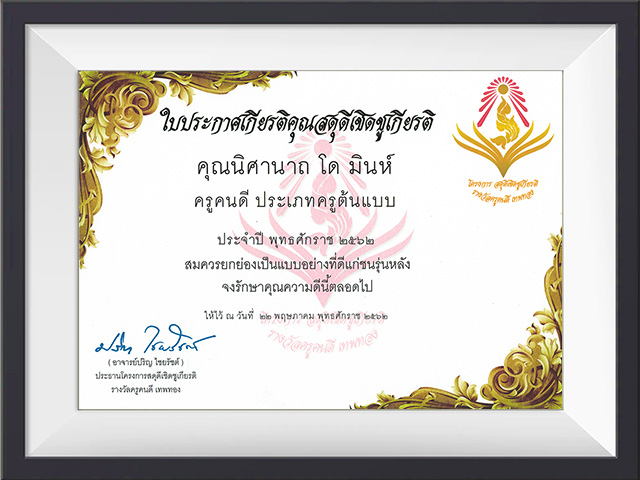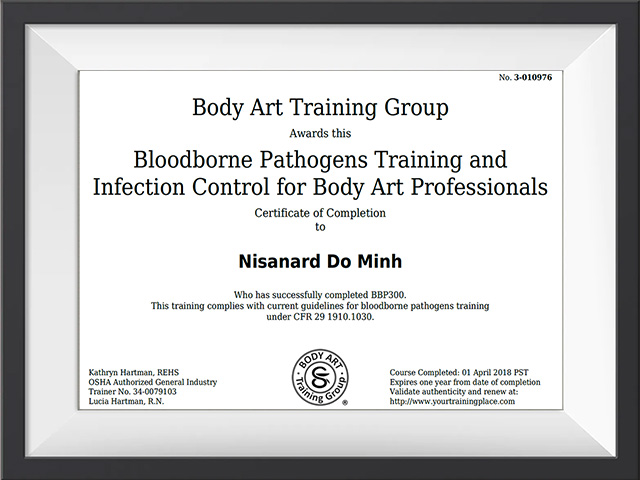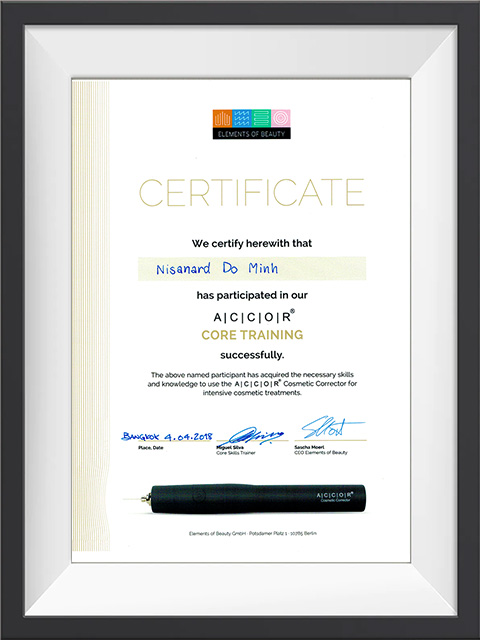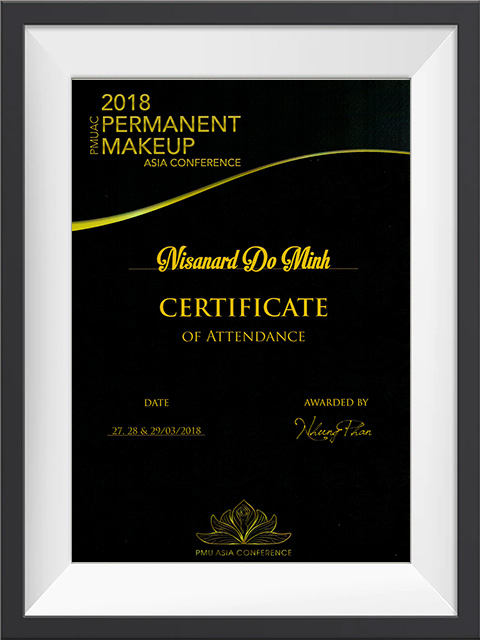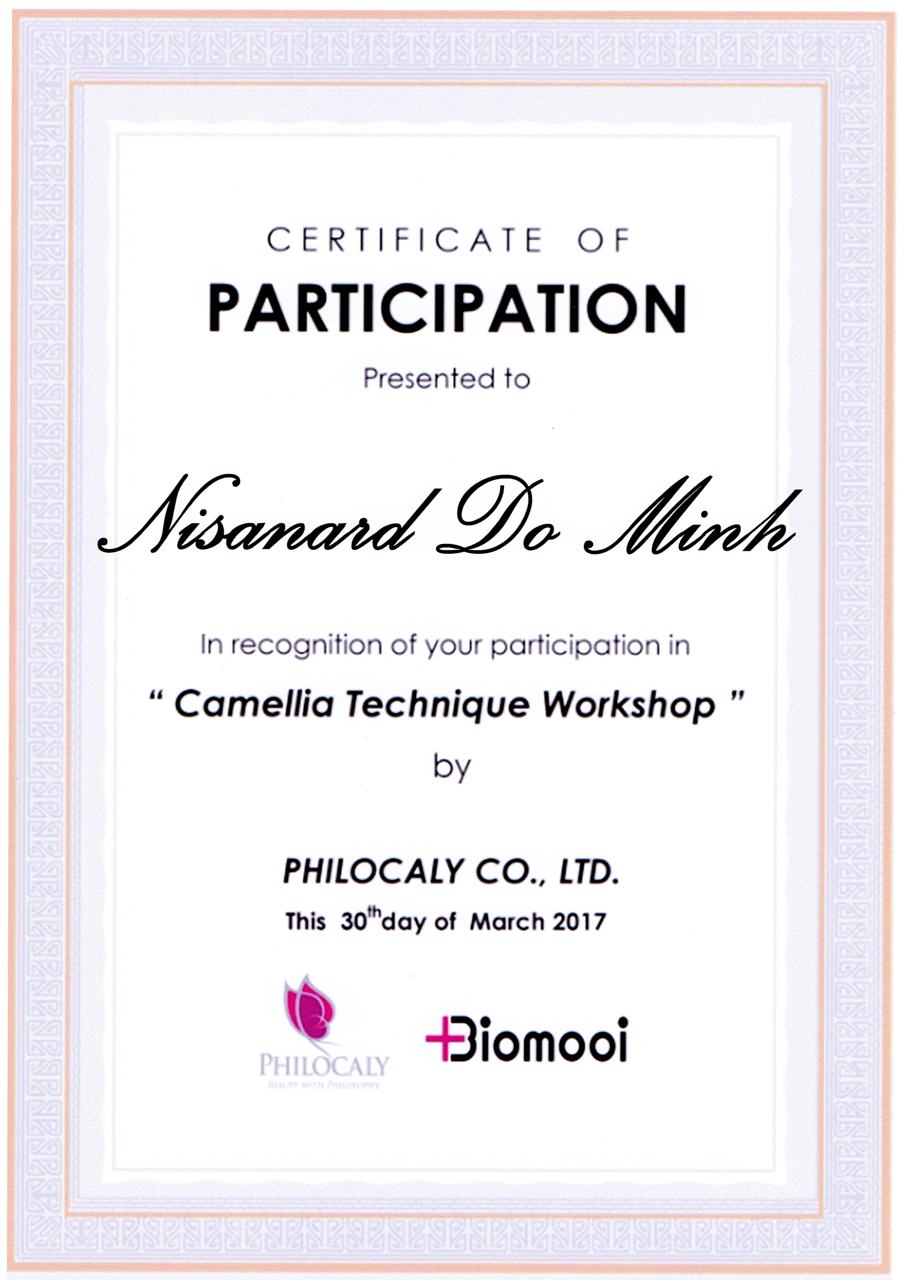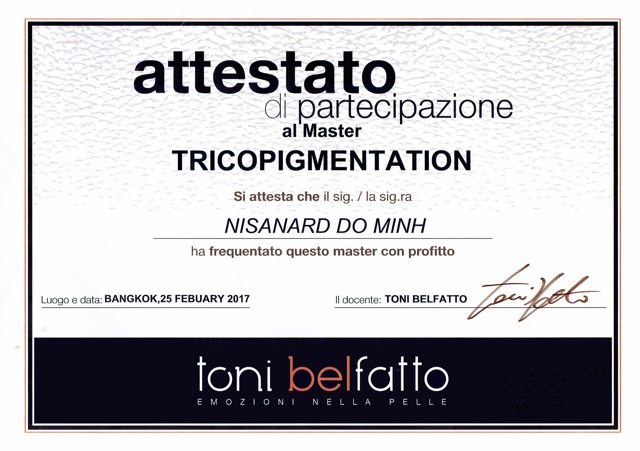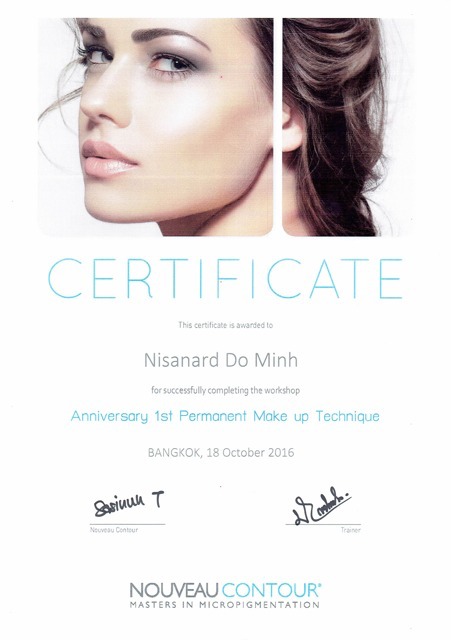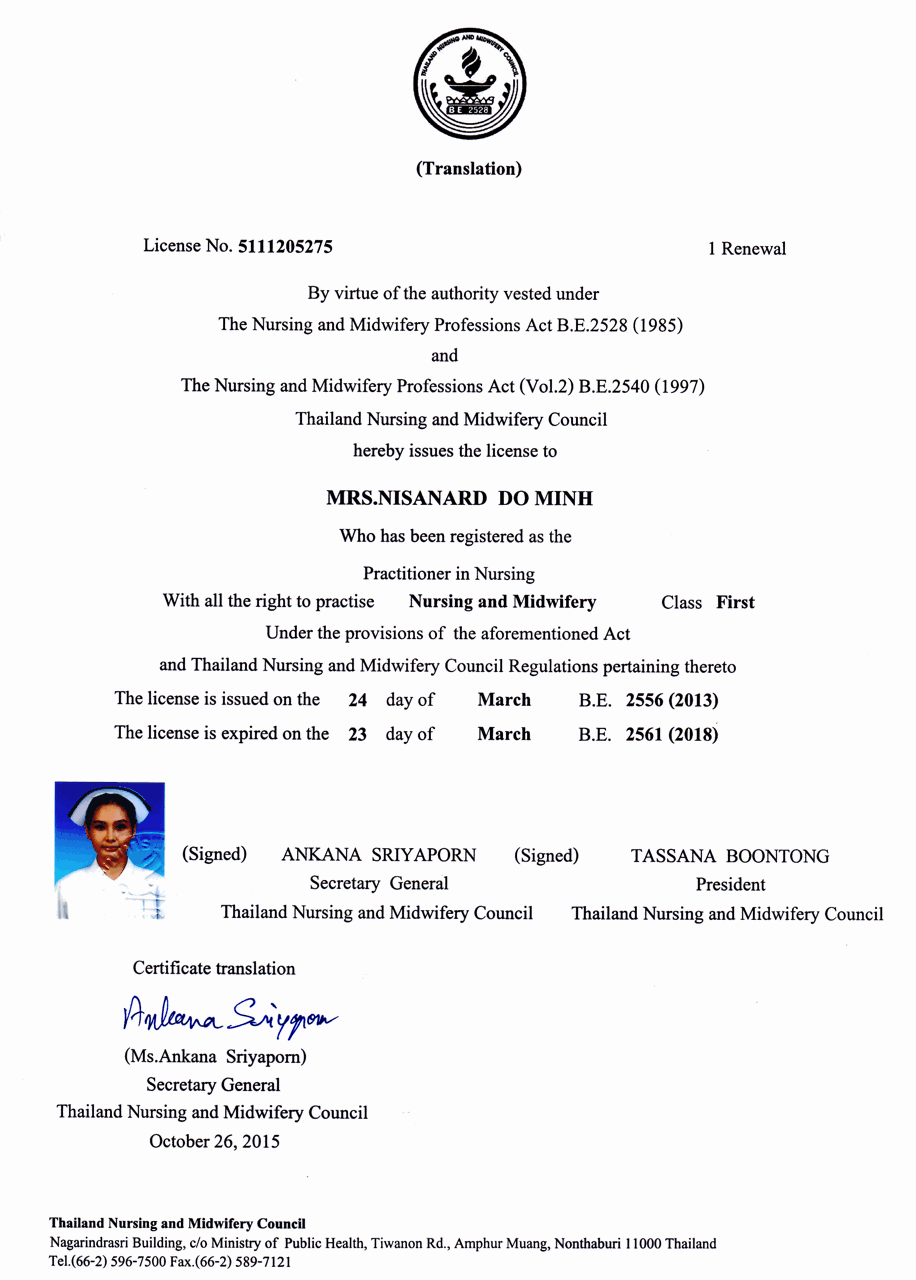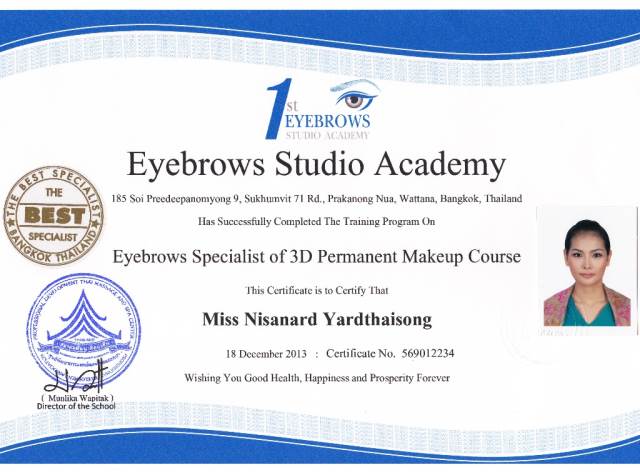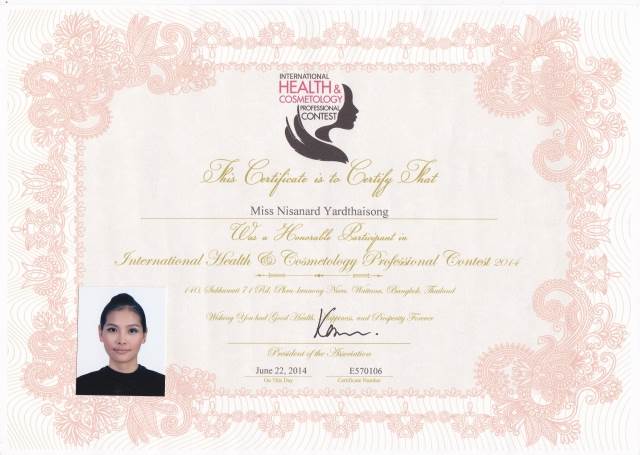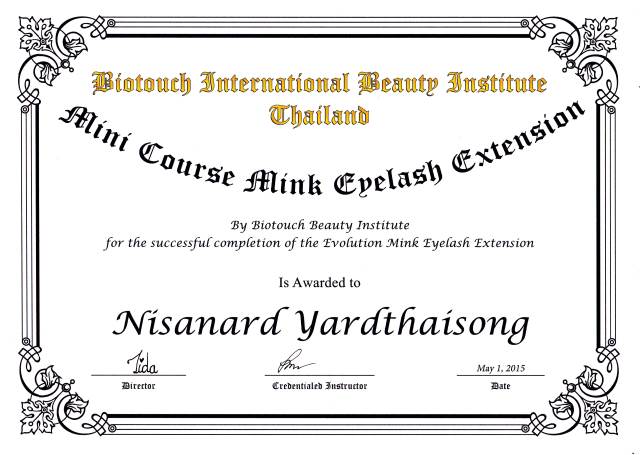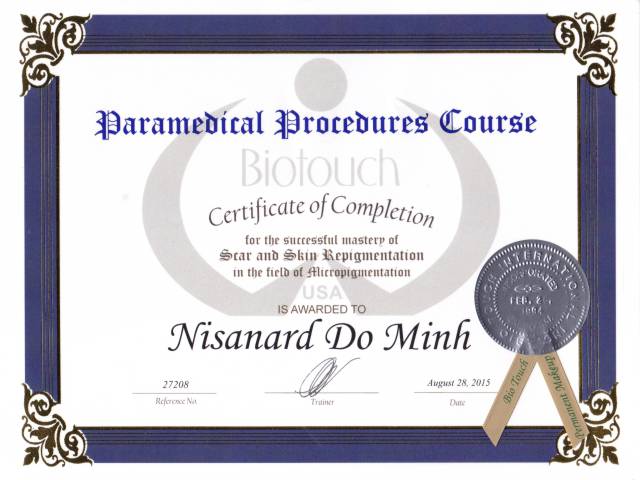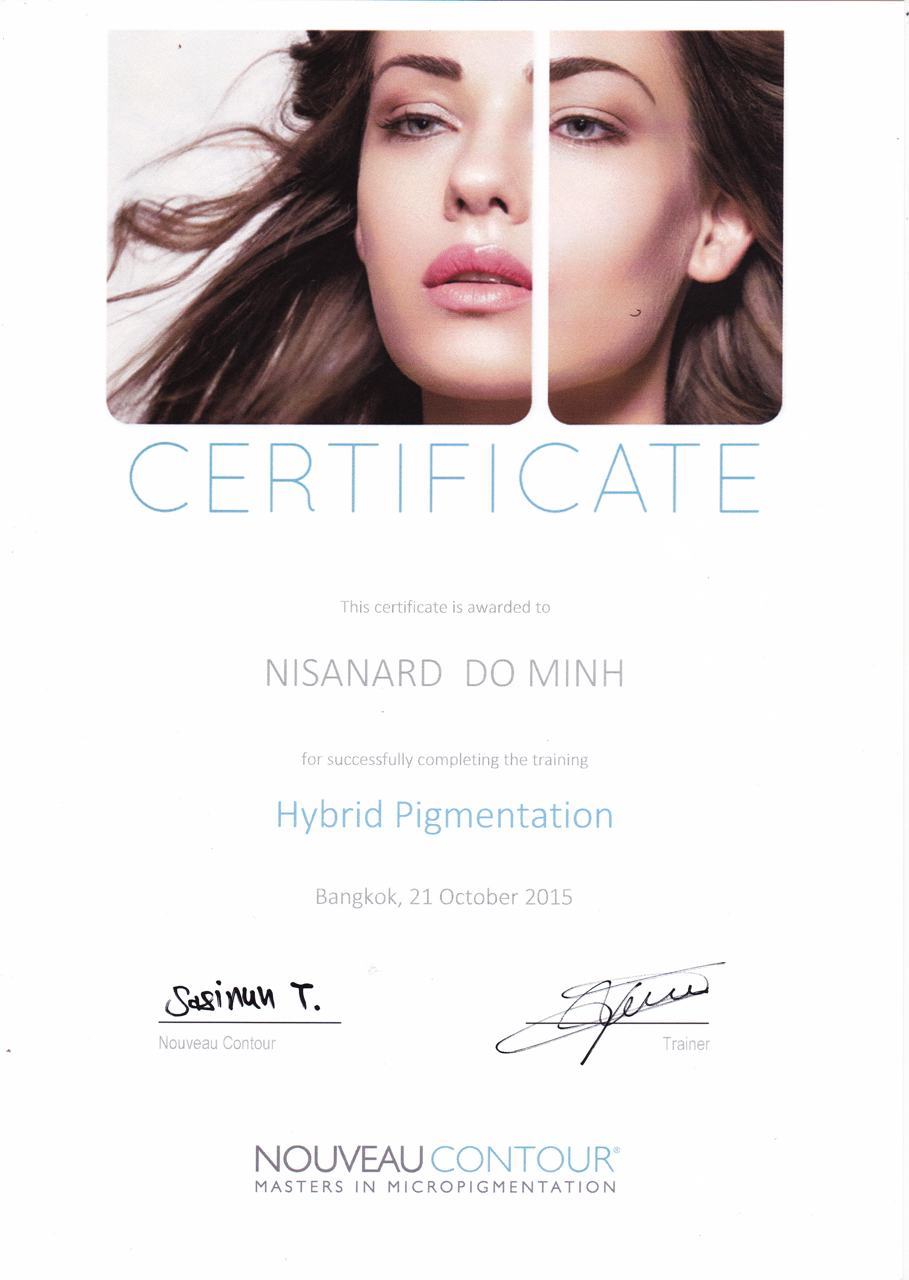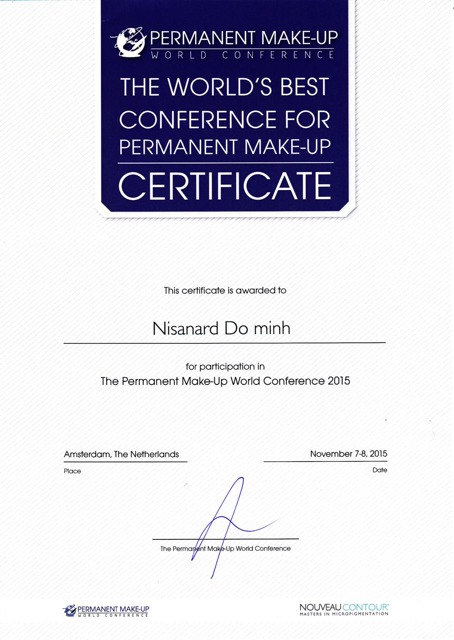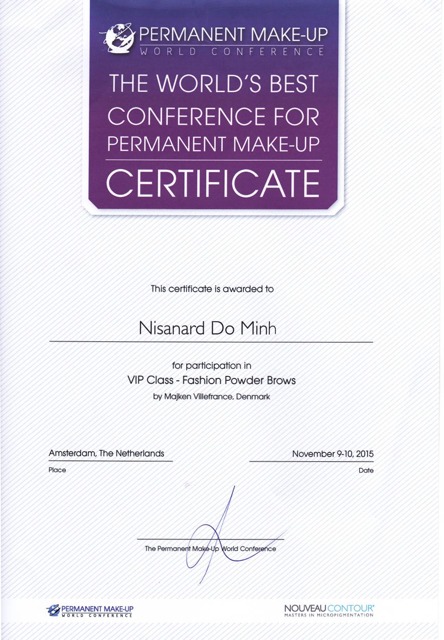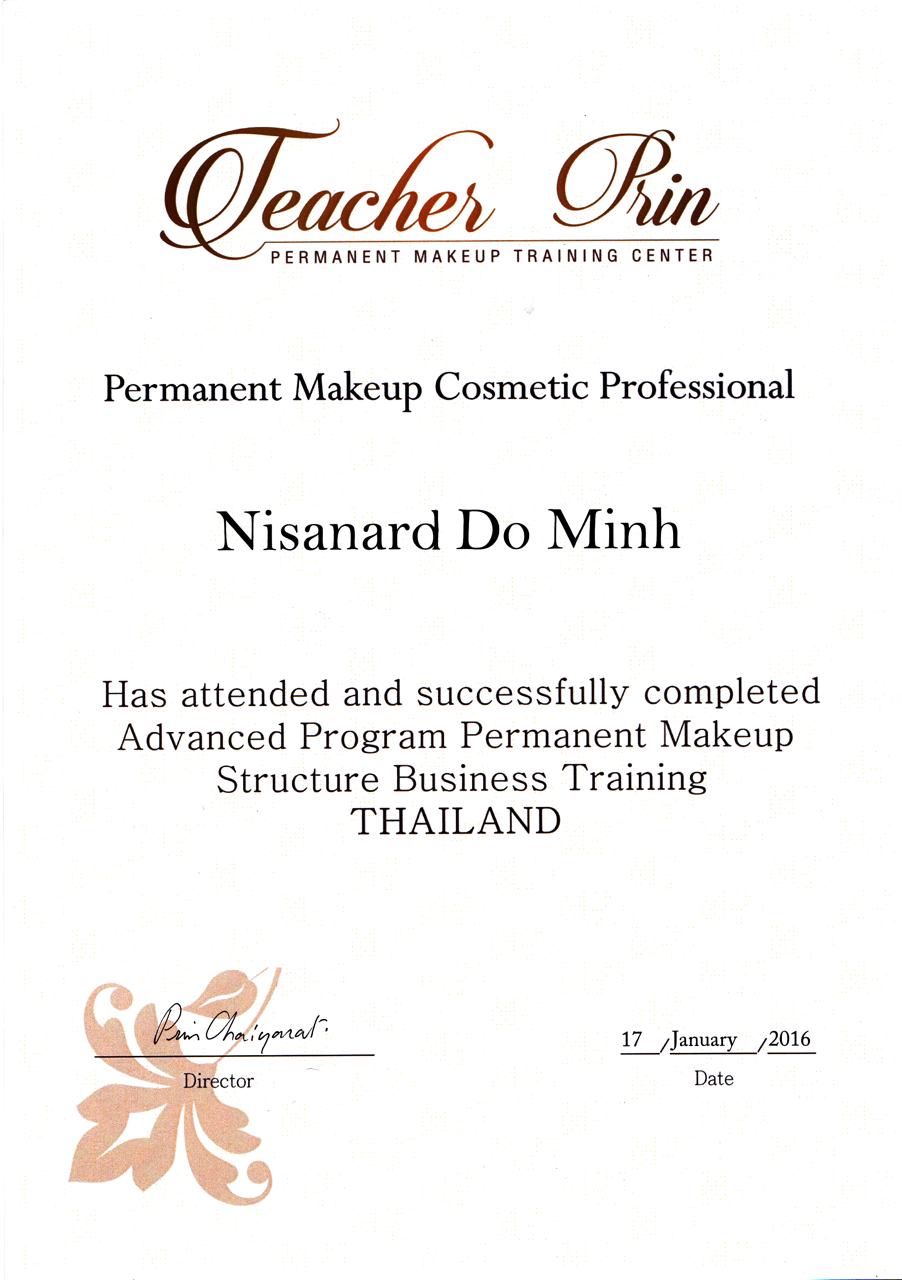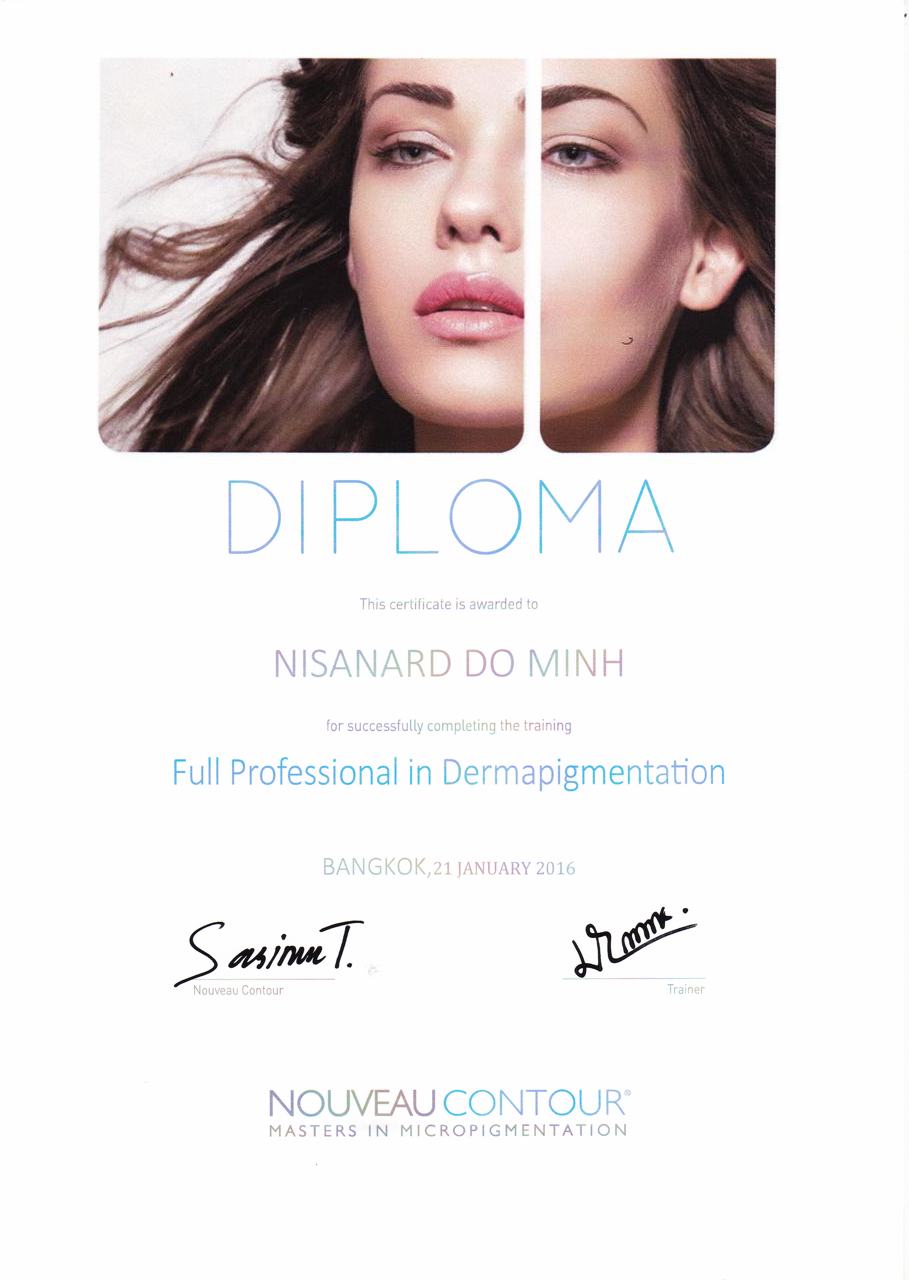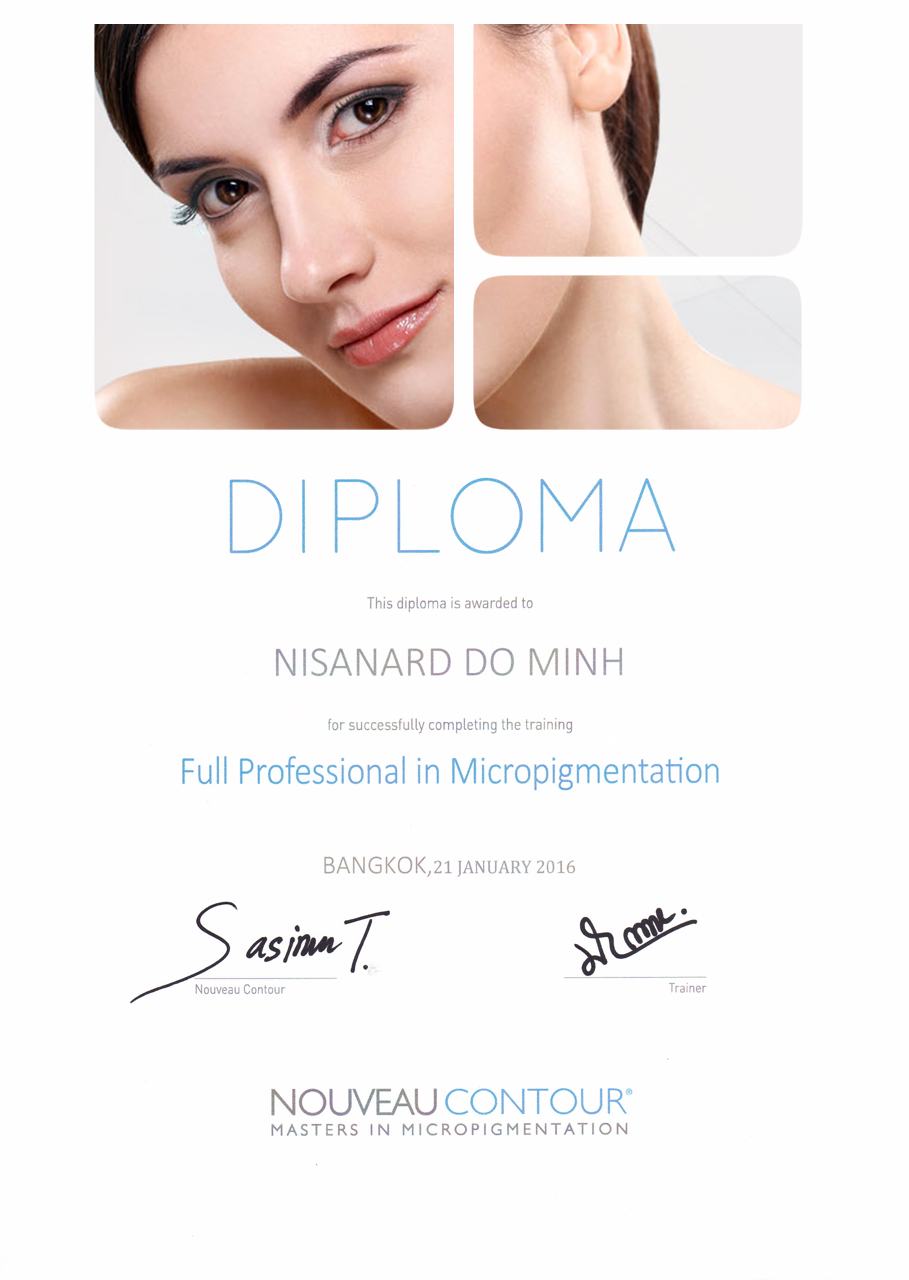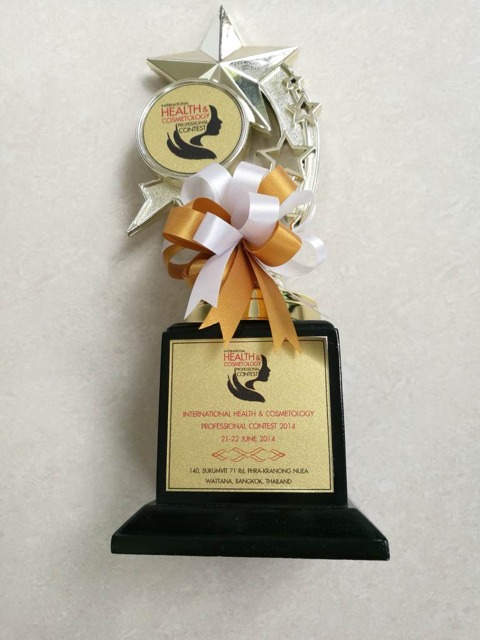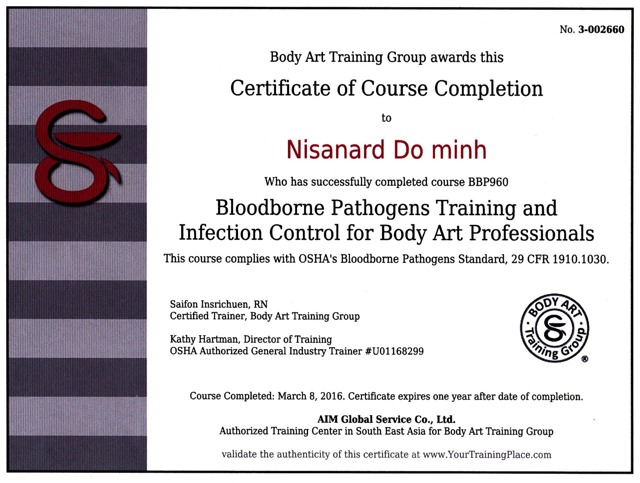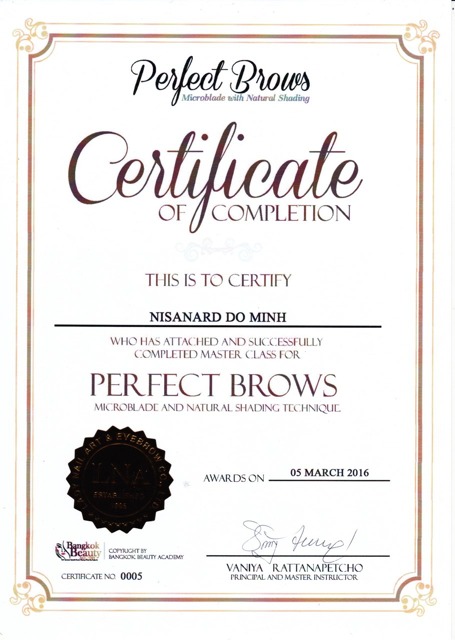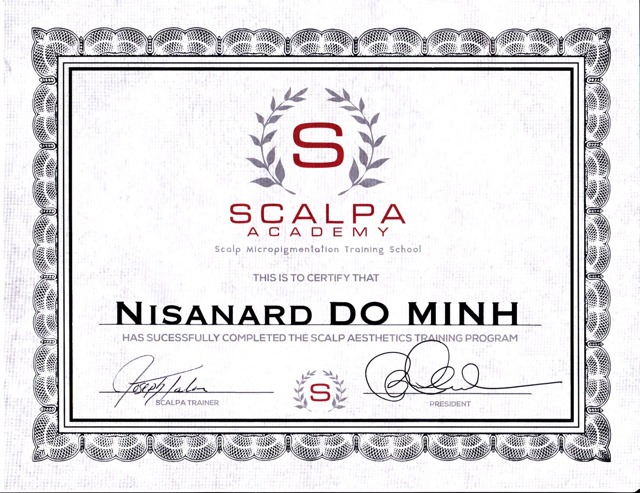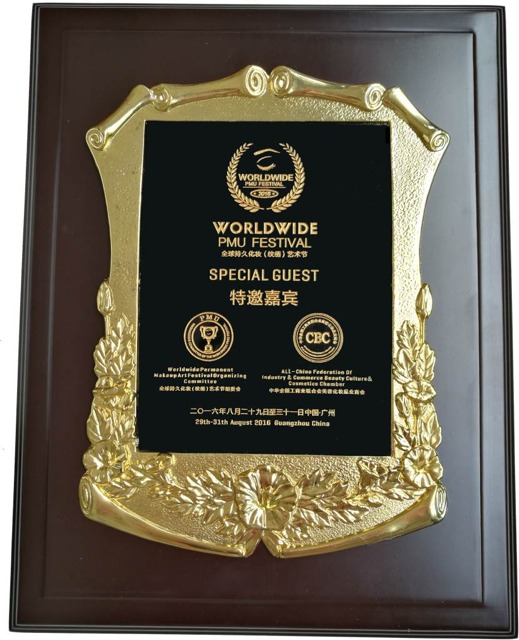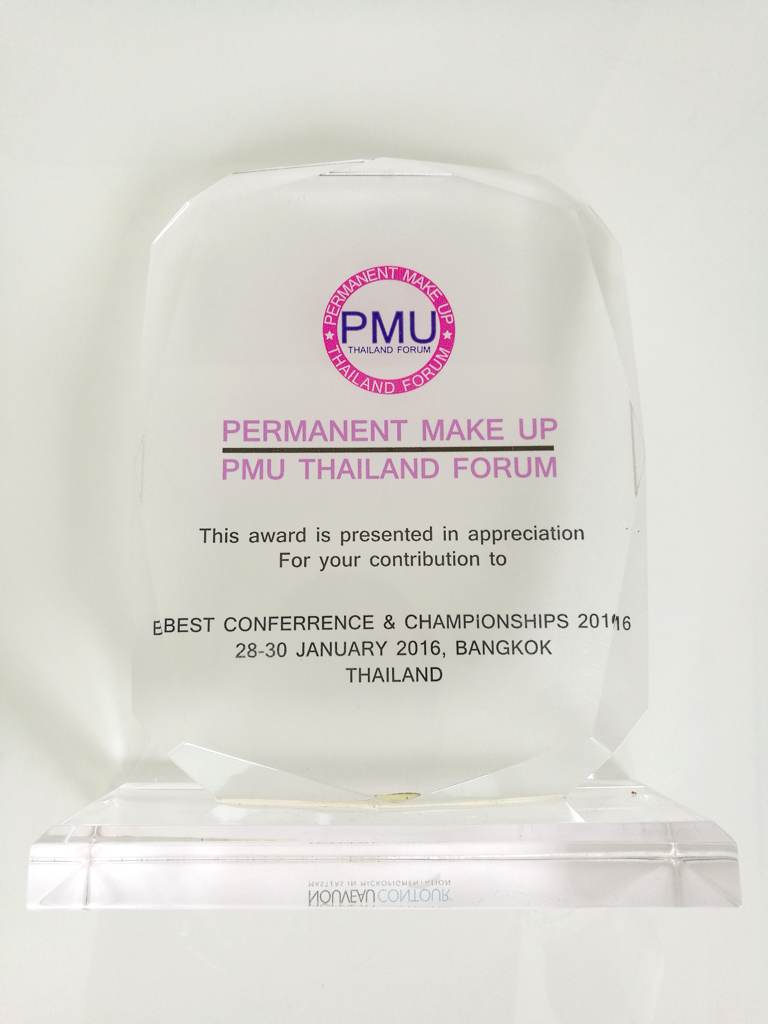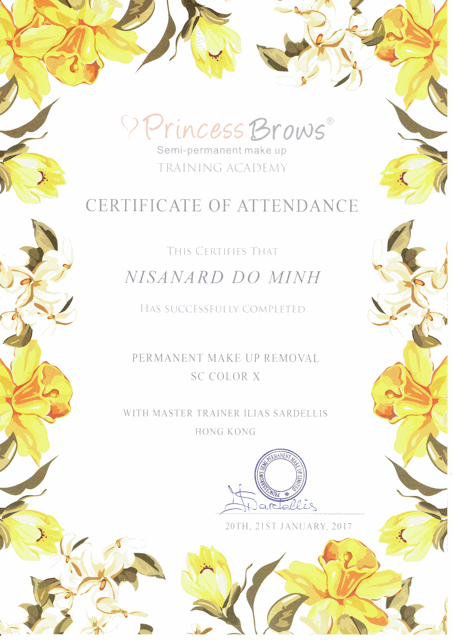 Outama (Sas)'s certificates